Have a pest problem that seems to be out of control? It might be time to call in the pros. But where do you start?
A good place to start is to ask friends and family who have hired a pest control company in the past. Try to make sure they had a similar pest problem, as dealing with mice is very different from a bee's nest. Also ask several questions such as how much it cost, how well and quickly did the company do the job, were they polite and helpful, did they leave a horrible mess, and most importantly was the pest permanently removed?
Think of Questions to Ask
Before you even pick up the phone to call a pest control company, consider writing down the questions you want to ask them to help narrow down your choices.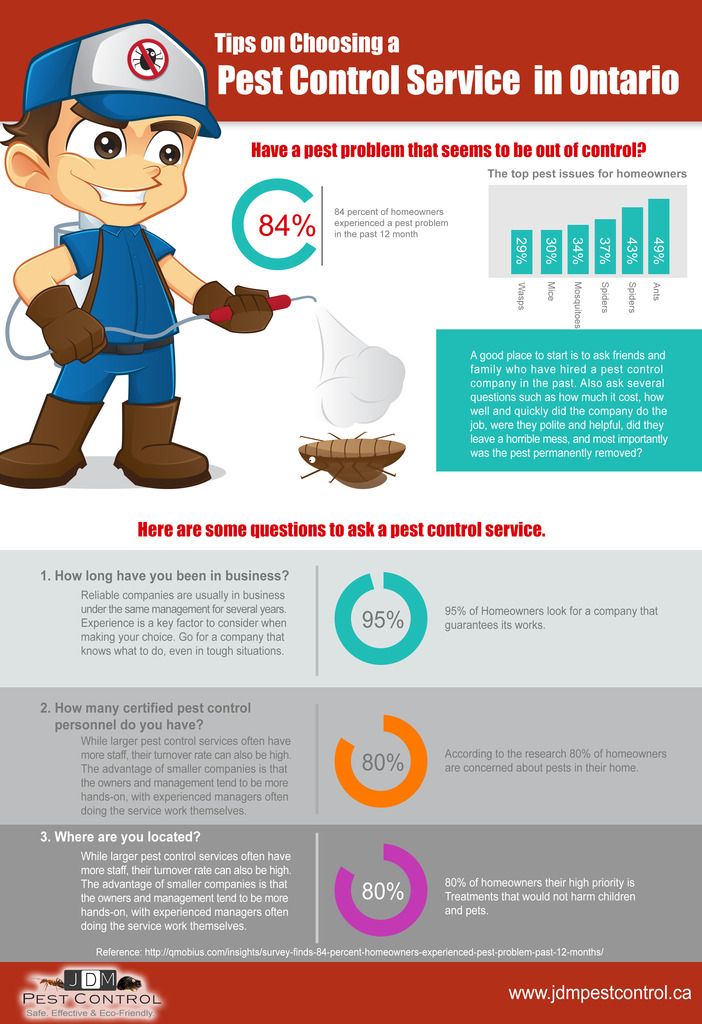 Here are some questions to ask a pest control service.
1. How long have you been in business?
Reliable companies are usually in business under the same management for several years. Experience is a key factor to consider when making your choice. Go for a company that knows what to do, even in tough situations.
2. How many certified pest control personnel do you have?
While larger pest control services often have more staff, their turnover rate can also be high. The advantage of smaller companies is that the owners and management tend to be more hands-on, with experienced managers often doing the service work themselves.
3. Where are you located?
Location is another key consideration to make. A business within your neighborhood will often show more concern about the satisfaction of their clients. Quite simply it's bad for business to be seen as unreliable by their biggest costumer base.
4. How long have your technicians been certified?
A reliable company will have experienced technicians who can work on their own and already have the experience needed to make decisions while on the field. Watch out for inexperienced techs who need to be supervised onsite.
When hiring a pest control company asking questions is essential. But it's also important to have an idea what the nature and the extent of your problem is, as there may be times when you don't really need pest control services, and some over the counter traps or sprays will work. Having this information will also help you and the pest control company know what's required, helping with the estimate and saving everyone time and money.
Finally, remember, always go for value, not the lowest price.